Since 2010 we have developed an innovative tanning process based on water recycling and have greatly reduced water usage in the manufacturing process. This has saved 13 million litres of water each year as a result.
We are also modernising our industrial machinery in order to reduce our energy consumption. As an example we have decreased our energy usage by more than 15 % between 2018 and 2019.
All of our leathers are compliant with the European REACH regulations.
The latest development is to work with you to assess the life cycle impact of products  beginning from the design phase.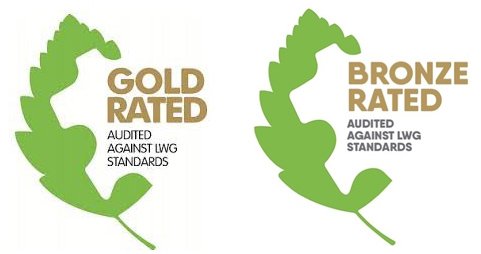 The Saturne Group believes in the promotion and development of a more virtuous leather industry. For this reason we became a member of the Leather Working Group (LWG) in 2018.
You can find further details regarding the Leather Working Group on : https://www.leatherworkinggroup.com/ 
Our environmental approach has been certified by LWG for our two production sites with Gold and Bronze medals awarded.