We are at your full disposal to assist you from the creation and the development of a new article through to the industrial production of your collections.
Our leathers are made from hides of young bulls, a by-product of the meat and dairy industries. These hides have been rigorously selected from the best sources of Europe in order to assure a quality level fully adapted to your selection requirements and finishing criteria.
We separate the whole hide into either Butts, Shoulders or Sides according to your needs.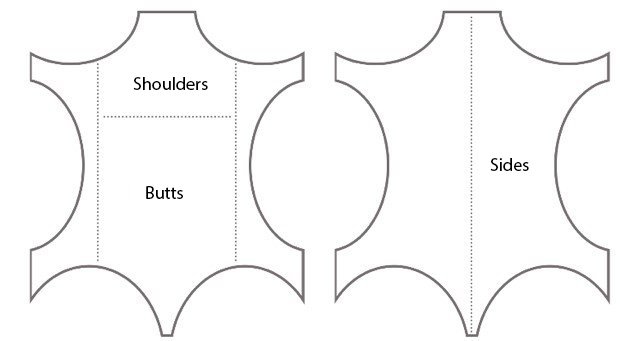 Our teams will support you in recommending the most appropriate base for your specific project in order to ensure an optimal result in production.